It's been a great family weekend. Blue has been ridden by at least five different people: My son-in-law, two step-granddaughters, my daughter, and myself.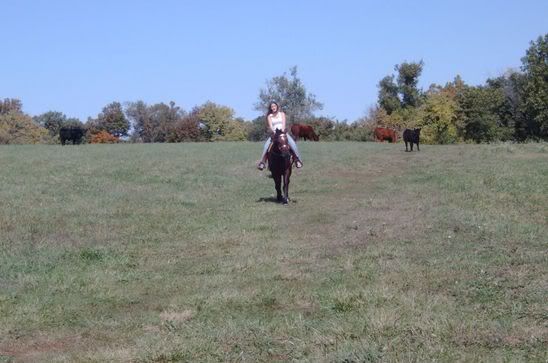 That's Alana, my son's step-daughter, back on "the point". Notice the leaves are getting some color. Alana's sister, Christyn, also rode: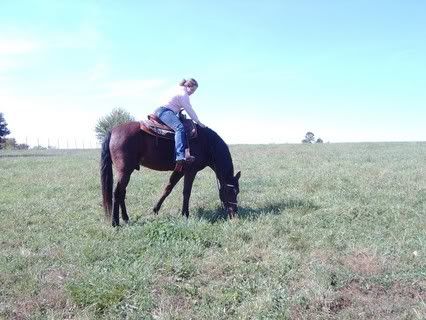 I told both girls, since they're inexperienced horsemen (women?) not to run Blue. I never run him, and he once bucked their mom off when she rushed him. I watched awhile, then my daughter supervised. When all was going well, we left them on their own. Should I be surprised that they both had Blue in a dead run as soon as they were out of our sight? Everyone was OK when it was over, though. Blue even looked like he enjoyed the change of pace.
We barbecued yesterday... or I should say my son-in-law, Kevin, barbecued. He always gets stuck with that job.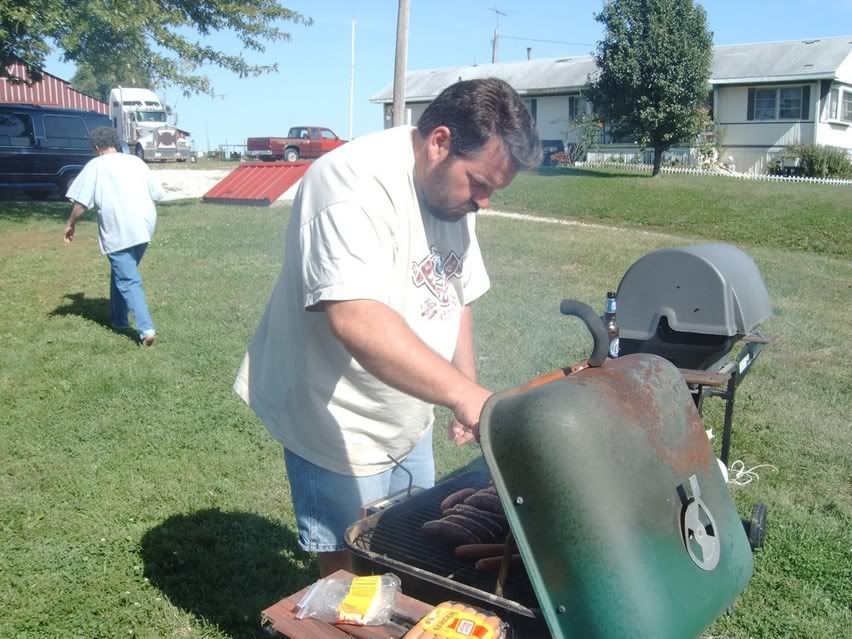 That trailor in the background is where my mom used to live. Now we rent it out.
Today my daughter and the little granddaughters went on a hayride at the pumpkin patch, and everyone chose a pumpkin.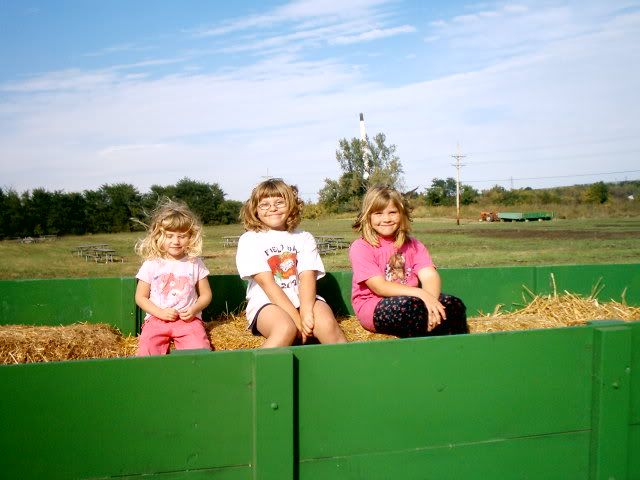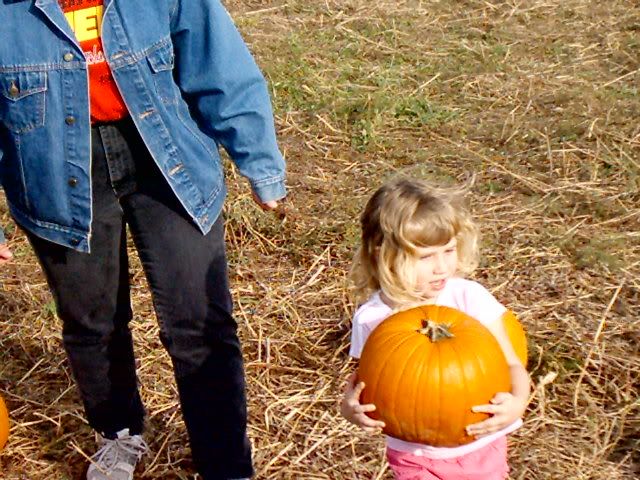 Natalie got a bit carried away, wanting a huge one she could barely handle.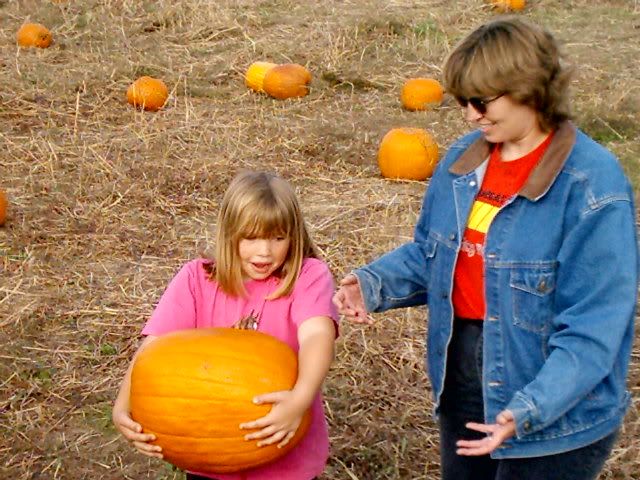 It was a nice ride back behind the Allis Chalmers 190, with everyone closely guarding her pumpkin.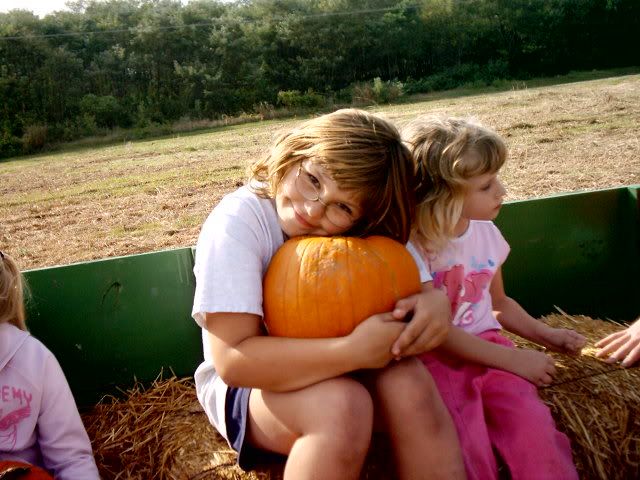 It's been a great weekend!