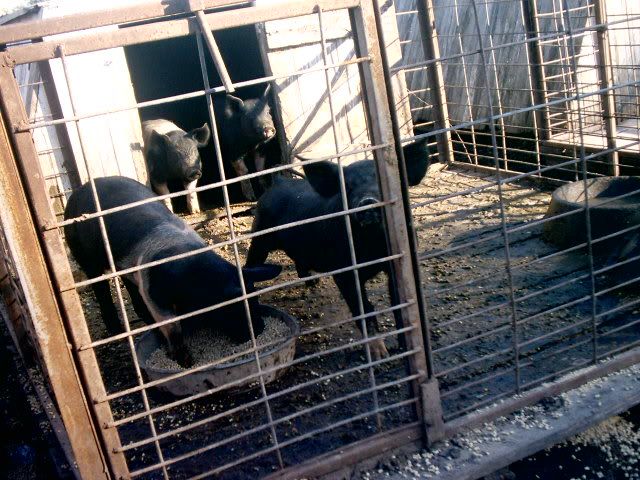 We'd been wanting a pig or two to raise for meat; pigs can be ready to butcher by age six months, so it isn't a terribly long wait from piggie to pork chops. The trouble is, most family farms don't have hogs any more; the huge "pig factories" have taken over and made it impossible for any small farms to make money. If you go to a livestock auction, you're usually forced to buy a whole group of pigs. We didn't know where to find someone to sell us just one pig.
I called Steve, a farmer down the road, to see if he knew of any such person. As luck would have it, he keeps a few sows farrowing for 4H and FFA projects for their youngest son... and they have a litter of piggies just the right size for us!
This isn't the best picture I've ever taken, but I'll get good ones when we choose ours from the lot and bring them home. Oh... and we decided to take two.