While passing the time in a cow-pasture near Jefferson City yesterday, looking for a good picture of autumn foliage, I spotted a lonely wildflower. I took a picture (it's my desktop for today) and was inspired to write today's poem.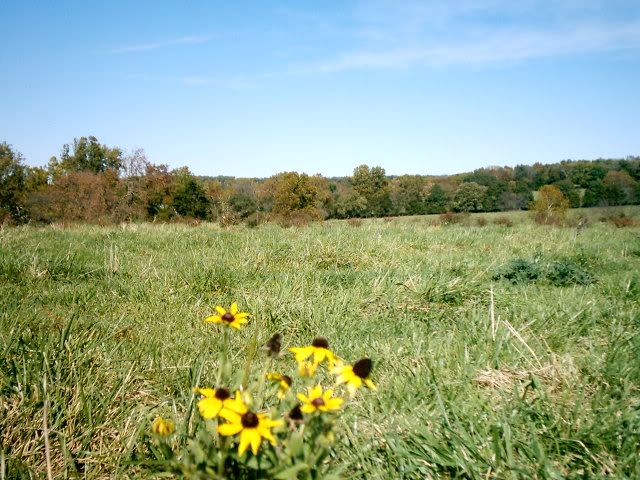 TO A WEED
© copyright October 17, 2004
Donna Wood
"Why take ye thought for raiment? Consider the lilies of the field, how they grow; they toil not, neither do they spin."
Matthew 6:28
Autumn flower, blooming as though winter won't arrive...
Don't you know, a month from now, you will not be alive?
Surely you have noticed how the nights are long and chill.
See the changing colors of the trees on yonder hill?
Yet you bloom whole-heartedly where few will ever see
Such display of beauty; there's a lesson here for me
To bloom where I am planted, with my heart and mind and soul:
If life ends tomorrow, I'll have filled my proper role.
Jesus said to watch the little flowers, how they grow,
Clothed in lovely raiment, though they neither spin nor sow.
I'll pass on the lesson this October bloom gave me,
Granting her a tiny bit of immortality.