Cliff is working six hours today. It's rough on him to work Saturdays because his normal shift is 3:30 to midnight. In order to work Saturday, he has to go in on the day shift. They let him come in a couple hours late, though. So he gets four hours of sleep... wakes up at 5, leaves at 6, works till 2.
Rain still threatens, so I didn't want to leave on horseback this morning. I took Mandy out for a couple of "sit-stay-heel" lessons, and saw what, at first glance, looked like golfballs in the front yard. That's my neighbor, Marvin's, place in the background.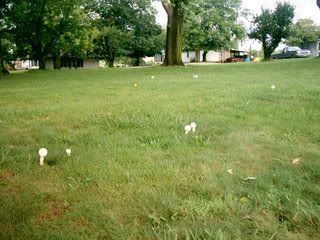 On closer inspection, I saw we had a toadstool invasion. They seem to be growing in pairs.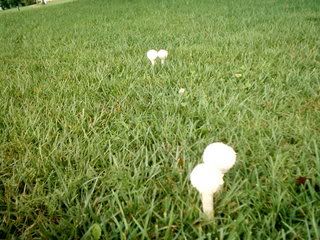 I let Mandy off her leash to see what she'd do.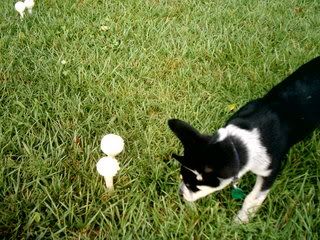 Of course she was a bit cautious, but soon curiousity overcame her fear.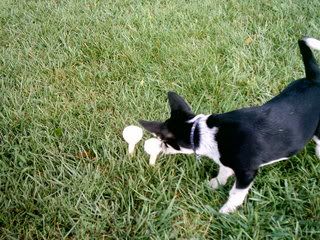 Obviously no smell....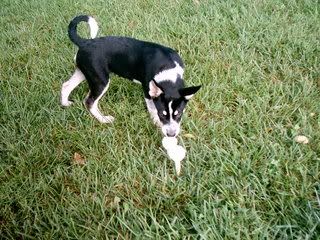 .... and no sound....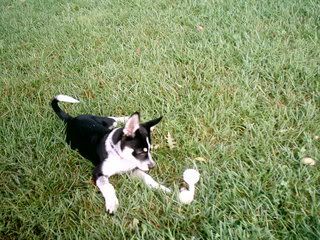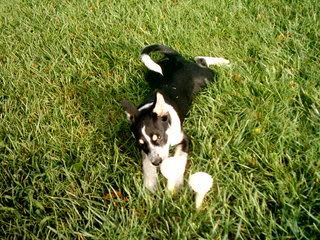 They must be safe to play with!