I was nosing through my mom's old keepsakes again, and found my very first report card. In Iowa at that time, they had a grade called "primary" instead of Kindergarten. That's what this report card is from.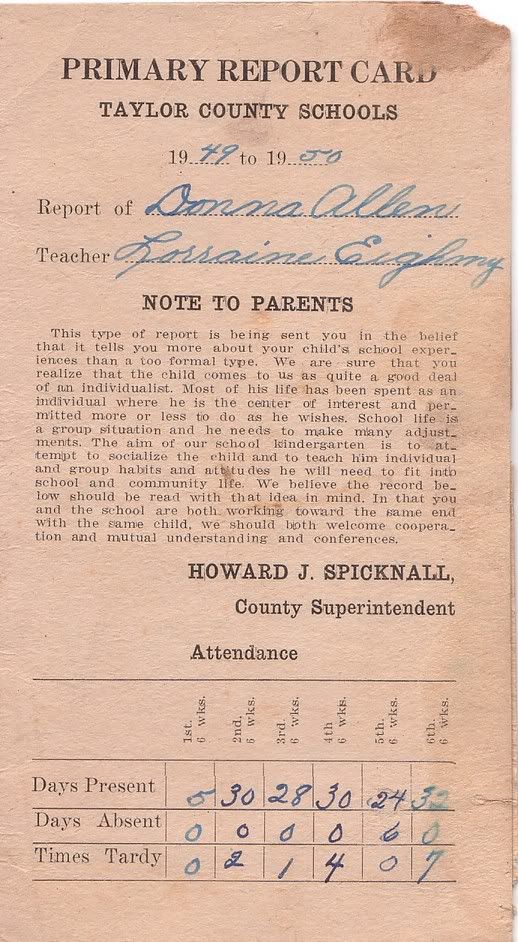 I remember my first teacher quite well, and wrote to her a few years back to thank her for her efforts. She had eight grades to teach in a one-room schoolhouse (picture to be posted at another time).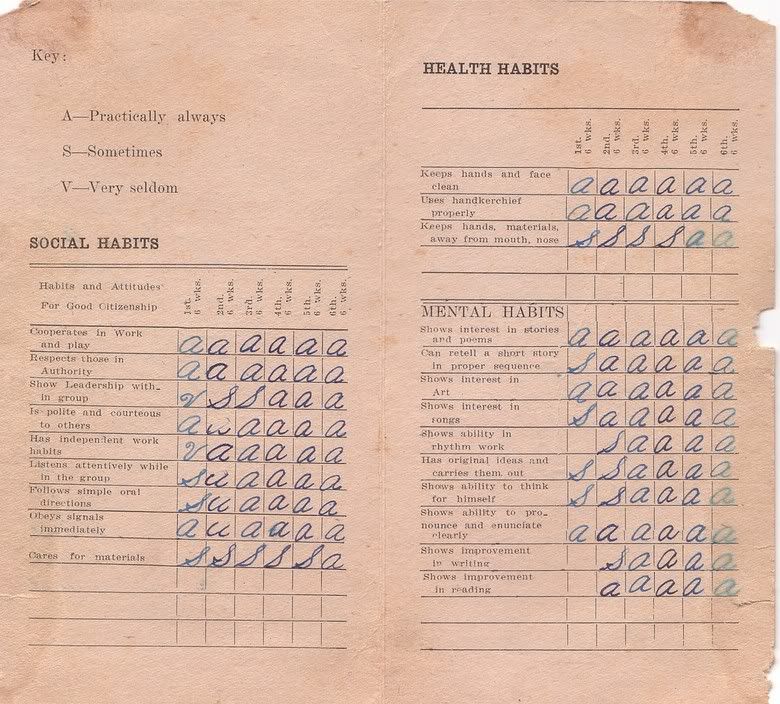 In many ways, I haven't changed: I got a "V" for "very seldom" on "has independent work habits". And another "V" for "show leadership within group". Yep, that's me alright! My teacher was very insightful to recognize this when I was five years old. I wonder what the "U" stood for? Unsatisfactory? I guess Mrs. Eighmy made up a special classification just for me.