Today is my granddaughter, Natalie's, birthday. We had steak for dinner and her mom brought the cake and ice cream. Cliff was helping our friend at the winery again today, so Natalie and Monica got to stomp the Concord grapes Cliff picked off our vines. Last year, his first attempt at wine-making was quite successful. I may never have any grapes for jelly again!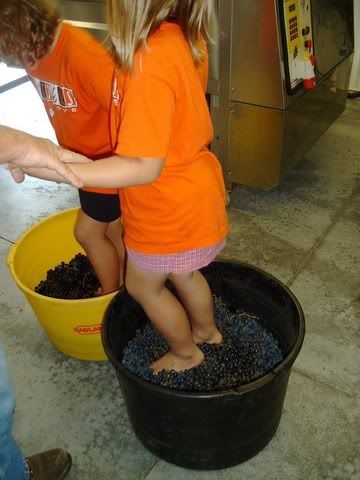 It's Nattie's birthday, but both of the girls got in on the action.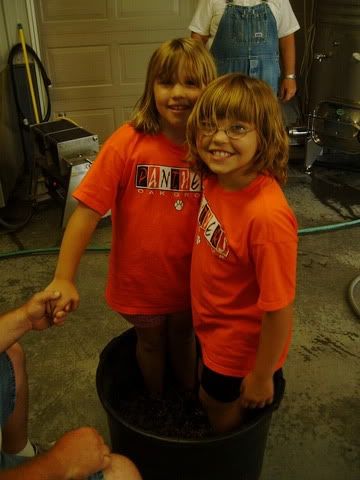 Monica even made a sign for the occasion: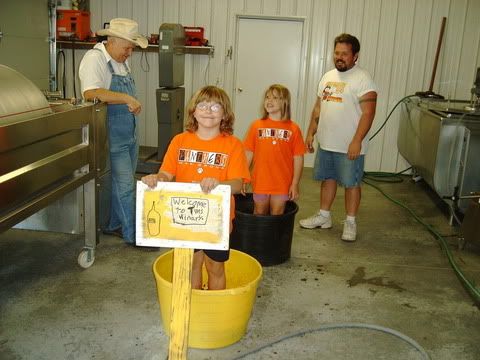 Finally, it's starting to look like juice instead of just grapes!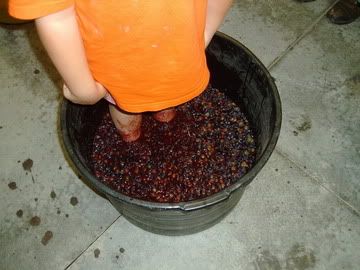 What a way for a girl to spend her seventh birthday.