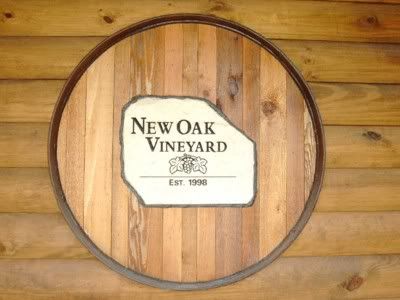 Cliff often helps our former neighbor and long-time friend at his vineyard, which is just getting established. Tim works at General Motors, but he figures this winery will be a good retirement for him. He just set up a retail building this year, and it's doing great, especially considering that he isn't advertising yet. He feels he'd run out of his product right now, if too many folks came. But word of mouth is doing quite a job for him, and he's already making the payments on the place. It's worth visiting, just for the view. Barbara will let you sample all their varieties, sell you wine by the drink (and cheese trays to go with it)...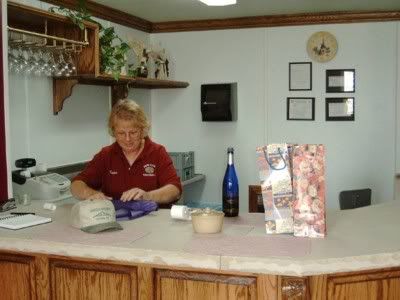 and you can sit on the deck and watch fish flop on the lake (that's my daughter in the picture).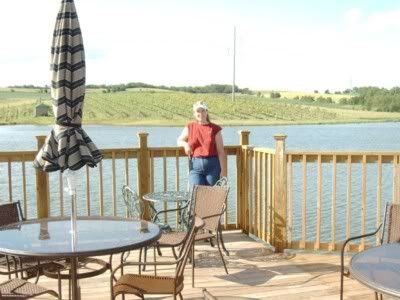 Below you'll see my granddaughters standing by the retired wine vat at the entrance to New Oak Vineyards.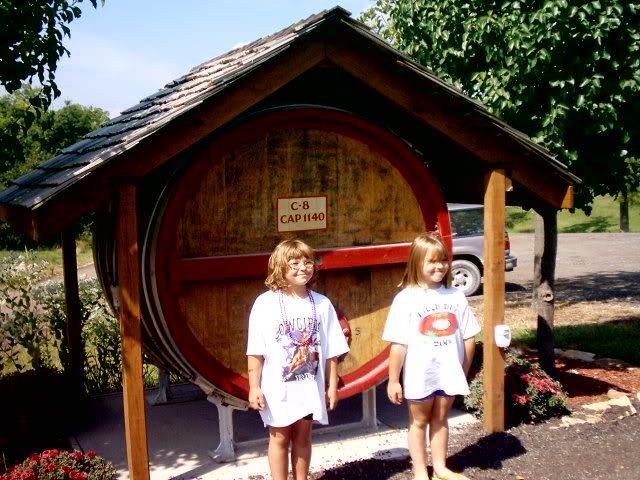 Tomorrow I'll show you some pictures of the wine-making process, which my husband and son-in-law helped with today.