I've managed to get a ride in for three days straight, although yesterday's ride was brief; Cliff and the boys were disking and harrowing in the pasture, and I saddled Blue up and hopped on in my shorts and barefoot; you can't go far that way without rubbing blisters on your ankles. Blue and I went alongside the tractor for awhile, and Cliff happened to have the camera with him.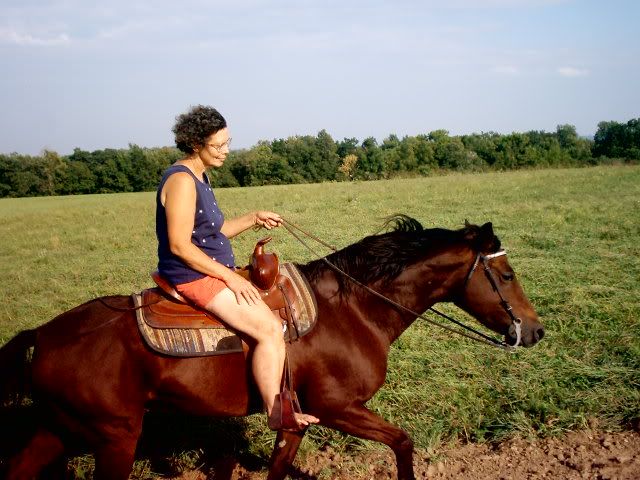 We love apples, but I sure got tired of paying $1.50 a pound for them; and the taste leaves something to be desired when you buy them in the store, too. Today we traveled east a few miles and picked up some Galas at the orchard. It's a beautiful day for getting out and doing that sort of thing.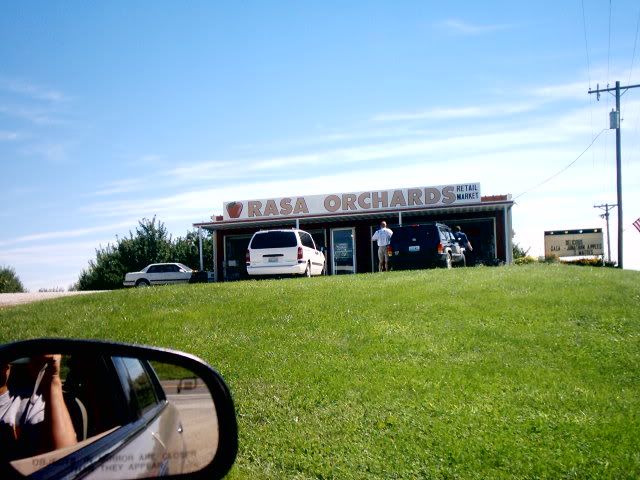 As you can see, they were doing a steady business. I got a bushel of lovely Gala apples for $15.50, and a bag of Red Delicious for $5.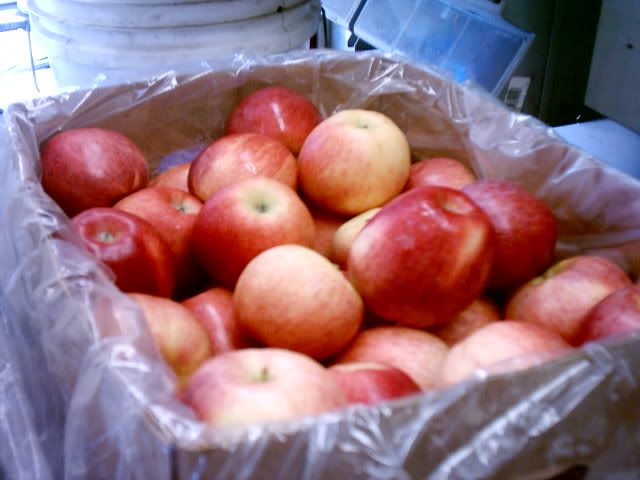 It's been a great weekend, and it'll be tough going back to work tomorrow, knowing I'll be working next Saturday. But I'll manage, and I need the extra money anyhow: My dog needs spaying, and my horse is about due for some new shoes.