There's definately a feeling of fall in the air, even though the temperatures have been in the 90's. Out in the pasture with Mandy yesterday, I noticed the black walnut trees are almost leafless; they're the first to shed their leaves.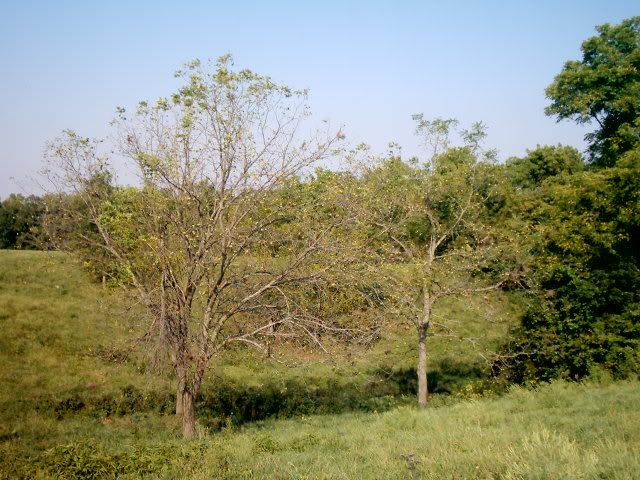 They're loaded with nuts. The squirrels should eat well this winter.
The new farrier is coming to take care of Blue's feet Thursday, and Mandy gets spayed the same day. Over half my check will go toward animal upkeep this week. They're worth it, I suppose.
It's three weeks till the big races at Kansas Speedway, which means my son and his family will be visiting. Our little town's fair is that weekend too, so I plan to buy plenty of tickets so the grandchildren can ride the few dilapidated carnival rides that will be here. I intend to have a birthday party for all six of the grandchildren (and the step-grands) while the Georgia gang is here. If Cliff and I go to Branson, it will toward the end of October. I decided I was getting entirely too anxious right now, with company coming so soon; besides, it would be nice to go when the leaves are changing.